The individuals listed below have successfully completed training with The Carol Gray Center for CST Studies and have asked to be included in this directory.
Biographical Info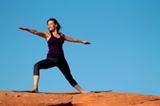 I primarily work with parents in their own homes. I have been an RN for 22 years, and I have worked with breastfeeding mothers and babies throughout my nursing career. I became an IBCLC 10 years ago, and now work in private practice. My specialty is working with infants suffering from feeding difficulties due to tethered oral tissues. I have also received extensive, and comprehensive education through Carol Gray Center for CST Studies. This adds another helpful layer of service that I can offer babies as they prepare for a possible frenectomy, or recover from tongue and/or lip tie revision, especially when a baby has obvious physical compensations in order to feed well and gain weight.
As a registered nurse, I have many years of experience in identifying normal and abnormal findings. Identifying signs or symptoms that may indicate something more serious than just difficulty using the tongue, or suck-swallow-breath. I also know where my abilities are not sufficient to help a client in certain circumstances, and I am committed to sending parents for more specialized help whether the family or I feel it is needed.
I feel that I have the ability to connect with my clients and their babies. Their goals are my goals. Their worries are my worries. I will support and help families in whatever capacity they feel is needed.
Classes Completed with Carol Gray: Subtle Hands-On Skills, CST for Infants
Categories:
Sprinville
,
USA
,
Utah