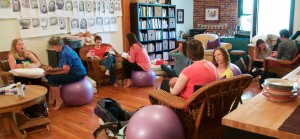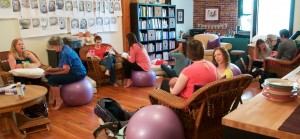 Due to COVID-19, we are making decisions about whether to hold or reschedule our classes about a month in advance of class start dates. In some cases we are deciding more than a month in advance. Students who are registered for in-person classes are required to agree to and abide by the Carol Gray Center for CST Studies COVID-19 Safety Protocols.
Classes may say they have waiting lists. Some of them actually have openings. We are suspending registrations in order to accommodate people who are registered for classes that have been rescheduled due to COVID-19.
We encourage you to contact us if you would like to be placed on a waiting list for any classes. Our Waiting List Policy.
Please feel free to check in with us if you have questions.
$1050 USD 21 hours – three days
9:00-5:00
All classes are taught in English
All classes are taught in Portland Oregon
May 4-6, 2022  –  waiting list
September 7-9, 2022  –  waiting list
August 10-12, 2022  –  waiting list
CST for Infants – Advanced Clinical Skills Class Description:
This class is the required prerequisite for the Infant CST certification program. This class gives students the opportunity to observe more demonstration treatments, continue practice under my supervision and participate in a group case review process. That's all we do in this class. I give four baby demonstration treatments and my students each treat four babies. As a group we review all of the treatments provided during the class (28 treatments in all). This class is a required prerequisite for the Infant CST Certification.
Prerequisites:
Students must have completed Subtle Hands-On Skills and CST for Infants with Carol Gray. These classes must be taken in sequence.
Overview:
Over the course of three days we treat babies and review the treatments. We grow our knowledge about babies and growing families beyond the context of manual therapy. This learning organically evolves during the guided multidisciplinary discussions we share about the baby treatments given in class. This class is limited to six students.
The Reading List for This Class
What's next? After this class you are eligible for: