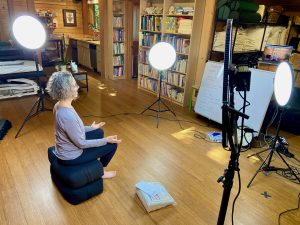 During the pandemic some of us have experienced fewer opportunities to treat babies and practice our skills.
Prerequisite:
If you have completed CST for Infants with Carol Gray you may participate.
Description:
This online gathering is a forum for discussing cases, asking questions and giving answers in a confidential peer group. The focus of our discussions will be Craniosacral Therapy for pre-crawling infants. This monthly group experience is free and only open to people who have studied CST for Infants with Carol Gray – no exceptions will be made.
Schedule:
All meetings take place on Sundays from noon to 2:00 PM Pacific Time. You must register in advance. Due to the confidential nature of the discussions the meetings will not be recorded.
Registration:
You must register in advance. You will receive a Zoom link via email two days before the meeting(s) you have selected.
2022 Dates:
December 18
2023 Dates:
January 22
February 19
March 19
April 16
May 28
June 11
July 23
August 13
September 17
October 29
November 26
December 17
Register For Virtual Case Reviews