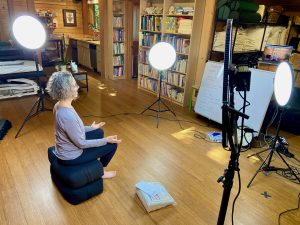 Prerequisite:
If you have completed CST for Infants with Carol Gray you may participate.
Description:
This online gathering is a forum for discussing cases, asking questions and giving answers in a confidential peer group. The focus of our discussions will be Craniosacral Therapy for pre-crawling infants. This monthly group experience is free and only open to people who have studied CST for Infants with Carol Gray – no exceptions will be made.
Registration:
You must register to receive the Zoom links via email. They are sent out two days before each meeting. Once you have registered, you will continue to receive the monthly meeting notices unless you opt out.
Schedule:
All meetings take place on Sundays from noon to 2:00 PM Pacific Time. Due to the confidential nature of the discussions the meetings will not be recorded.
2023 Dates:
October 29
November 26
December 17
2024 Dates:
January 14
February 11
March 24
Register For Virtual Case Reviews Get On the Mailing List