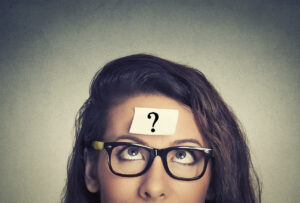 $79
4 Hours: 10:00 am – 2:00 pm Pacific Time
This is an interactive live virtual class. It is not prerecorded. You'll get a confirmation email when you register. You'll get a reminder and a Zoom link for the online class 48 hours before it starts.
Saturday January 27, 2024
Saturday April 27, 2024

This class is approved by NCBTMB for 4 hours of continuing education credit. This class meets ethics/boundaries/communication requirements for LMTs including Washington and Oregon.
Who Should Attend:
The professional ethics topics we discuss are specific to bodywork practice. You should be a bodyworker, massage therapist, manual therapist or student.
Overview:
Professional ethics guide us in our relationships with clients, the healthcare community, colleagues and ourselves.
Professional ethics can be tricky. Everyone experiences ethical dilemmas. While these situations may have common themes, they can ambush us when they're disguised as something new. They may seem similar to our personal ethical dilemmas, but they might require different actions.
People in helping professions are inclined to be extra empathetic, extra caring, extra kind. We may be willing to "go the extra mile" in order to help our clients. Of course, our clients expect and deserve our fond regard. They also expect and deserve our ethical behavior.
In this class we will define our ethical standards as bodyworkers. We'll learn how to identify potential issues before they happen by asking ourselves key questions. We'll learn how to respond appropriately when we unexpectedly find ourselves in the middle of an ethical dilemma.
Professional Ethics for Bodyworkers Class Description:
Class begins with a short lecture defining professional ethics and identifying decision-making tools for resolving ethical dilemmas in your practice. Then we discuss and resolve hypothetical ethical dilemmas assigned by the instructor. These scenarios are drawn from real-life situations encountered by bodyworkers on the job.
By the end of this class you should be able to:

Describe the similarities and differences between your personal and professional ethics.
List ways to spot potential ethical issues in your work.
Ask key decision-making questions to identify and resolve ethical dilemmas.
Name sources of support for making ethical decisions.