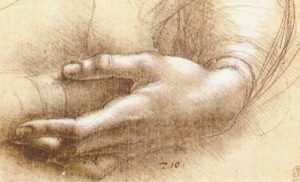 Due to COVID-19, we are making decisions about whether to hold or reschedule our classes about a month in advance of class start dates. In some cases we are deciding more than a month in advance. Students who are registered for in-person classes are required to agree to and abide by the Carol Gray Center for CST Studies COVID-19 Safety Protocols.
Classes may say they have waiting lists. Some of them actually have openings. We are suspending registrations in order to accommodate people who are registered for classes that have been rescheduled due to COVID-19.
We encourage you to contact us if you would like to be placed on a waiting list for any classes. Our Waiting List Policy.
Please feel free to check in with us if you have questions.
$1050 USD
21 hours – three days
Wednesday – Friday 9:00 – 5:00
All classes are taught in English
All classes are taught in Portland Oregon
March 2-4, 2022 – waiting list
April 6-8, 2022 – waiting list
May 18-20, 2022 – waiting list
June 8-10, 2022  –  waiting list
July 13-15, 2022  –  waiting list
August 17-19, 2022  –  waiting list
October 26-28, 2022 – waiting list
Subtle Hands-On Skills Class Description:
This class is the required prerequisite for CST for Infants, Supporting Emotional Release and CST – The Basics.
The osteopathic manual therapy assessment and treatment skills taught in this class form the foundation for my other classes. I have elected to teach these skills first, but they are not necessarily beginner skills. Some of these skills are taught at the more advanced levels in other Craniosacral Therapy and Visceral Manipulation programs. Some of these skills I have developed myself and are exclusive to this class. What you learn in this class will blend with and enhance CST skills learned elsewhere.
Prerequisites: Students must be licensed, certified or student health professionals (CNM, CPM, DC, DO, IBCLC, LAc, LDEM, LM, LMT, MD, ND, NP, OT, PA, PT, RN, etc.) or otherwise legally entitled to practice touch therapy. Students may also register if they have instructor approval. Ask me.
While not required, students are encouraged to receive at least one craniosacral therapy treatment prior to taking this class.
Overview:  In an atmosphere of acceptance, support and open inquiry we will explore the sensitivity of our own hands. Using practical exercises we will help each other discover and refine our capabilities. We will learn how to assess, treat and restore subtle physical and energetic balance while we confirm for each other the authenticity of our experience. This is a great class for bodyworkers who have lost their way. In order to maximize learning success class enrollment is limited to eight students.
By the end of this three-day class you should be able to:

Fine-tune your ability to detect and precisely locate subtle physical restrictions in the body
Use your awareness of subtle energies as a refined assessment tool
Perfect several osteopathic manual therapy assessment techniques
Employ several treatment strategies to effectively address subtle physical, and energetic restrictions
Effectively use the Craniosacral Rhythm as an assessment and treatment tool
Accurately recognize several signs of release
Master techniques that help clients develop and integrate more ideal movement patterns
Achieve great client results with fewer physical demands on your own body
Work more efficiently
Work energetically from a neutral place
Construct and maintain a healthy energetic boundary
Confidently determine where to put your hands, what to do when you get there and when to quit
Trust your hands
What's next? After this class you are eligible for: