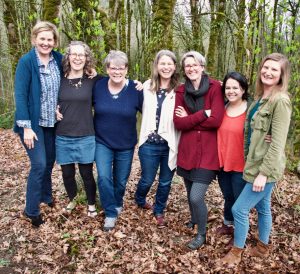 Due to COVID-19, we are making decisions about whether to hold or reschedule our classes about a month in advance of class start dates. In some cases we are deciding more than a month in advance. Students who are registered for in-person classes are required to agree to and abide by the Carol Gray Center for CST Studies COVID-19 Safety Protocols.
Classes may say they have waiting lists. Some of them actually have openings. We are suspending registrations in order to accommodate people who are registered for classes that have been rescheduled due to COVID-19.
We encourage you to contact us if you would like to be placed on a waiting list for any classes. Our Waiting List Policy.
Please feel free to check in with us if you have questions.
$1800 USD
32 hours – 4.5 days
9:00-5:00 Days 1-4
9:00-1:00 Day 5
All classes are taught in English
All classes are taught in Portland Oregon
May 30 – June 3, 2022  –  waiting list
October 12-16, 2022 – waiting list
Supporting Emotional Release Class Description:
Emotions are NOT separate from the physical, spiritual or energetic. We all store our life experiences in our bodies. Because CST techniques are both gentle and powerful we can efficiently access the deepest places. We also carry the potential to unlock and resolve the trauma residue stored in the tissues. During a treatment clients may laugh, cry or remember something that previously was beyond conscious reach. This is the location of the deepest work and the moment of opportunity for the most profound change.
In this class students learn what to do next when the emotions rise to the surface. We practice dialoging, negotiation and therapeutic imagery along with other verbal, energetic and physical techniques to facilitate and support resolution and lasting change.
Prerequisites:
Students must have completed at least one other class with me. I may waive this requirement if you have studied CST elsewhere. Ask me. Students must be able to detect the CSR anywhere on the body.

In addition, students must be licensed, certified or student health professionals (CNM, CPM, DC, DO, IBCLC, LAc, LDEM, LM, LMT, MD, ND, NP, OT, PA, PT, RN, etc.) or otherwise legally entitled to practice touch therapy. Students may also register if they have instructor approval. Ask me.
Mouth Work:
Not more than one month prior to the start of class, each student must have received intraoral CST including the hard palate, hyoid and floor of the mouth. I can provide a list of qualified practitioners in the Portland area. Other options would include receiving work from an advanced-level Upledger certified practitioner.
Overview:
This four and a half day class includes lectures, ample demonstrations, lots of supervised hands-on practice with classmates and facilitated discussions about the treatments we give and receive in class. We have lengthened this class from four days to four and a half days. We devote the last morning to integration exercises and restorative bodywork exchanges. Class enrollment is limited to six students. There are TWO TEACHERS – myself and Cheri Gillham –  present at all times to assist table-side with the treatments as needed. Students work in pairs. Students take turns being demonstration models, clients and therapists.
The Reading List for This Class
By the end of this four and a half day class you should (in addition to experiencing your own healing process) be able to:

Recognize and support significant emotional release processes

Ask questions during treatment that help a client acquire deeper self-knowledge
Discover more precise and complex causes of pain or loss of function

Facilitate productive dialogues between clients and their various parts
Mediate and negotiate settlements among clients' parts that disagree with each other

Guide clients to discover and employ their inner healing resources

Support clients as they move toward resolution

Help clients move forward in their lives with greater clarity and ease
Know when to refer a client to a different or an additional practitioner

Make a big difference in the lives of the people you treat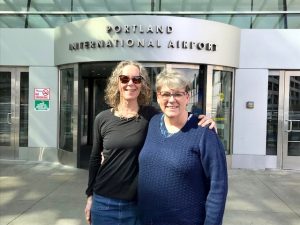 Your Excellent Teachers
Carol Gray and Cheri Gillham